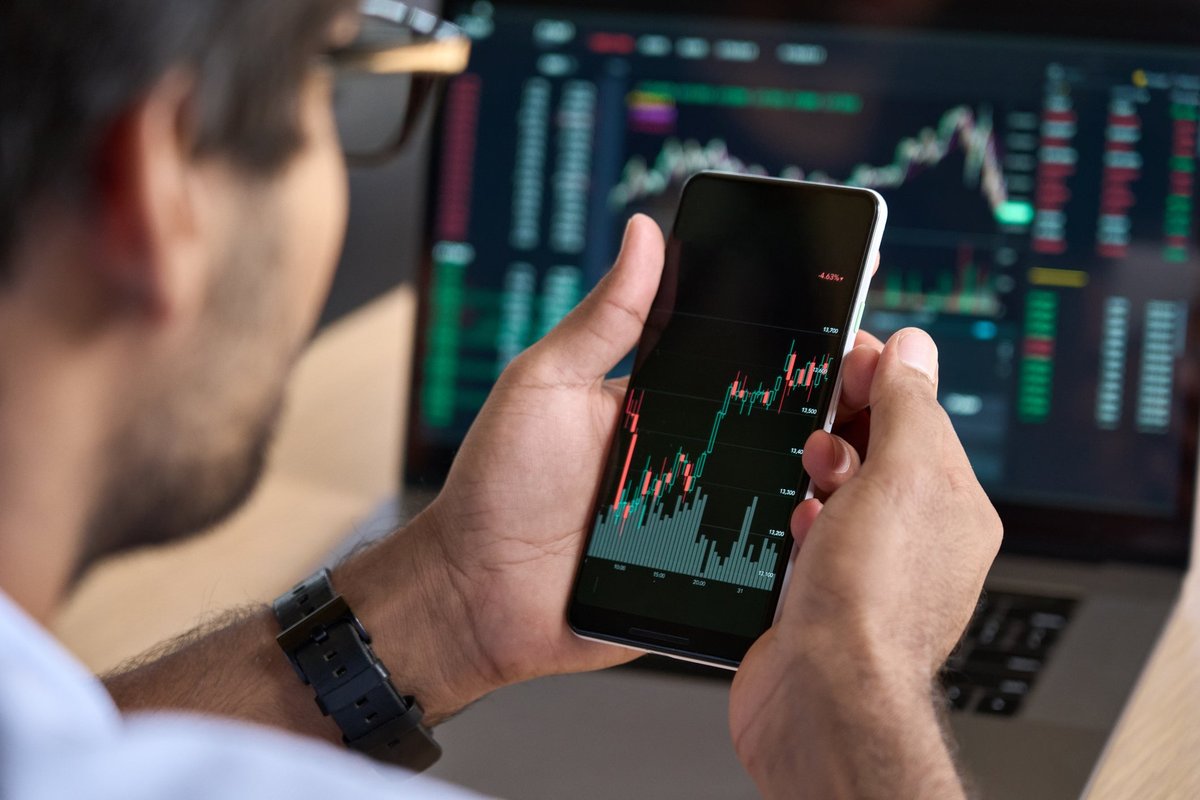 The crypto that talks to other cryptos is gaining ground.
---
Key points
Several factors, including bullish investment firm analysis, have pushed Cosmos's ATOM up.
Cosmos is an interoperability crypto that offers secure ways for blockchains to work together.
All cryptos carry risk and there could be more clouds on the horizon for the industry.
---
Cosmos (ATOM) was one of the few top cryptos in the green this morning, up almost 13% in 24 hours. Its price has increased over 2% in the past week and almost 15% in the past 30 days. In contrast, according to CoinMarketCap, market leaders Bitcoin (BTC) and Ethereum (ETH) have fallen by almost 10% and 13%, respectively, in the past seven days.
Why Cosmos is on the up
There's no obvious single reason for Cosmos's strong performance in recent days. However, there are a number of contributing factors that have given ATOM some momentum.
1. Bullish investment analysis
Global investment manager, VanEck, published an optimistic analysis of Cosmos and its potential in the coming years. It praised Cosmos's secure cross-chain bridging capabilities, which is a key issue in the crypto industry. Many blockchains operate as individual silos and have difficulty communicating with other networks. Cosmos is one of the interoperability cryptos that addresses this issue.
VanEck predicts that over 5,000 blockchains will be built on its network before 2030 because of Cosmos's "superior technology." The report says, "The Cosmos Hub's ATOM token is in a premier position to capture a substantial share of the public blockchain market's value, and we expect its price will perform according to this expectation."
2. Internet security is imminent
The VanEck report drew particular attention to something called "internet security." It essentially allows blockchains built in the Cosmos ecosystem to use the Cosmos Hub to secure themselves. A new blockchain can use the existing ATOM-backed blockchain to validate itself, rather than rely on its own — less developed — token and chain. According to the Cosmos roadmap, the first step toward launching internet security is due soon.
3. DeFi rumors
Finally, there's speculation on social media that some of the projects from the now-defunct Terra (LUNA) ecosystem will move to Cosmos. Several smart contract cryptos are competing to attract Terra applications. Terra was built using Cosmos technology, adding weight to rumors that some decentralized finance developers will move activities there. However, other blockchains, such as Polygon (MATIC) have launched specific funds to entice former LUNA apps.
Our top crypto play isn't a token – Here's why
We've found one company that's positioned itself perfectly as a long-term picks-and-shovels solution for the broader crypto market — Bitcoin, Dogecoin, and all the others. In fact, you've probably used this company's technology in the past few days, even if you've never had an account or even heard of the company before. That's how prevalent it's become.
Sign up today for Stock Advisor and get access to our exclusive report where you can get the full scoop on this company and its upside as a long-term investment. Learn more and get started today with a special new member discount.
Should you buy?
It is a difficult time for the cryptocurrency industry, and there are still clouds on the horizon. An uncertain wider economic climate and strong likelihood of stricter regulation mean prices could continue to struggle in the short term. This is still a relatively new and unregulated industry and there's a lot we don't know about how it will develop.
As an investor, the key question is whether you think Cosmos can perform well in the long term. Interoperability — the ability for cryptos to talk to one another — is crucial for cryptocurrencies and the VanEck report is positive. Nonetheless, its analysts do raise some concerns about Cosmos's tokenomics and disputes between key developers. Do your own research, and try to consider how Cosmos compares to similar projects such as Polkadot (DOT) and Avalanche (AVAX).
Before you invest in any crypto, make sure you're on top of your other financial goals. An emergency fund with three to six months of living expenses is much more likely to help you through a potential recession than a risky crypto investment. Only invest money you can afford to lose and make sure crypto makes up a small percentage of your overall investment portfolio. If you do decide to buy, check out our top crypto apps and exchanges for places to buy Cosmos and other digital currencies.