Recently, Binance, one of the largest cryptocurrency exchanges, had agreed to support a 1.2% tax burn for Terra Classic (LUNC) and TerraClassicUSTC (USTC) on all-chain activities. This is live since September 21 2022.
Now, with the latest update, Binance has come forward to implement burning of all trading fees on LUNC spot and margin trading against BUSD and USDT by transferring them to LUNC burn address.
Initially, the exchange had planned to come up with a burn-in subscription while introducing a full burn-in tax, but binance
binance [email protected] Centralised Exchange






Followers : 0 View profile  rejected the plan. As per Binance CEO Changpeng Zhao the introduction of the subscription plan would be a technical hindrance and even the community had a negative approach towards the plan.
As per the official announcement, every monday at 00:00:00 (UTC) the trading fees of LUNC spot and margin pairs will be burnt. 
Interestingly, CZ gave out a three-step plan which will help him decide whether to go ahead with tax burn or not.
However, after a few issues that CZ spotted, he arrived at a decision to burn off all the trading fees that are gained on LUNC/BUSD and LUNC/USDT spot and margin trading pairs on the platform.
Terra Classic (LUNC) Up By 40%
Just a few minutes after the news broke out, Terra Classic (LUNC) experienced a whooping spike of more than 25%. At the time of reporting, the altcoin is trading at $0.000327 with a jump of 43% over the last 24hrs.
Earlier in the morning, with the news surrounding its founder do kwon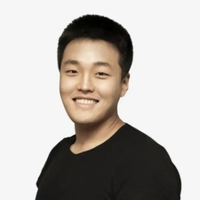 do kwon co-founder and ceo at terraform labs Do Kwon is a cryptocurrency developer who is the Co-Founder and Chief Executive Officer of Terraform Labs. With terraform labs, he also founded the telecommunication company Anyfi and served as its CEO, a peer-to-peer communication solution using mesh network technology. And eventually, in 2018, he founded Terraform Labs along with his friend Daniel Shine, intending to develop a decentralized price-stable cryptocurrency such as LUNA.
 
He successfully led the Terra Blockchain by constantly developing new blockchain technologies, products, protocols, and platforms, including anchor, prism, and mirror. Through Terraform Labs, Do Kwon developed the Terra proof-of-stake, a public blockchain built on the Cosmos SDK. He is also the founder of another failed stablecoin project, Basis Cash, an Ethereum-based token created by Nader Al-Naji. EntrepreneurDeveloper/ProgrammerChief Executive Officer


Followers : 0 View profile , Terra Classic (LUNC) had plunged more than 8%. Today, as per South Korean officials, Interpol has issued a Red Notice to terra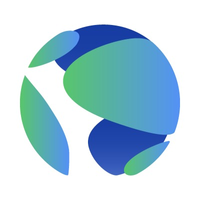 terra Blockchain Network



Followers : 0 View profile network founder Do Kwon.
Was this writing helpful?