Wile E. Coyote running off the edge of a cliff is always fine until he looks down. Always. Then he realises he has no ground underneath him and starts to drop.
The price of Bitcoin (BTC) in the past few months was moving similarly to Wile E. Coyote. It was going sideways for a while, but then the FTX collapse happened. I imagine there was a moment for Bitcoin like when Wile E. Coyote looks towards the audience for a moment before quickly plummeting towards the ground.
In this article, I will be going over the top 3 tips for successfully navigating the post-crash marketplace and buying the dip on cryptos like Bitcoin (BTC), Ethereum (ETH), and Big Eyes (BIG) to maximise your profits. Got your nachos ready? Because it's time to buy the dip. I'll show myself out for that one.
Tip 1: Don't Get Scared!
The most important thing is to not get scared and deterred from buying when everyone else is running away screaming from the market. Due to the movement and beliefs on decentralisation that cryptocurrency has sparked, we believe that crypto is here to stay, and is only on the way up after its wounds from the FTX crash have healed up.
Naturally, it is very easy to invest when everyone is hyping up cryptocurrency in a bull market, but that is the worst time to buy, due to massively inflated prices.
The key to buying low and selling high is to go contrary to what the majority of people are advocating in the market. If the majority of people are saying to stay away, and the demand is super low that is a good sign that it is time to buy the dip.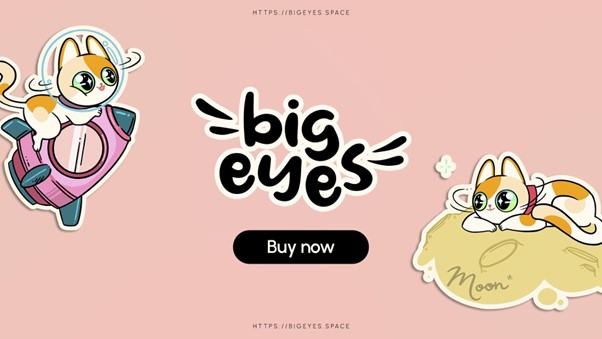 Tip 2: Stay Away From Dead Cryptos!
Whilst you should not listen to the majority of people fear-mongering in the crypto space, you should also keep your wits about you, and do your research to ensure you don't end up with a permanently sunk crypto.
It's called a dip for a reason – the decline in price is temporary, and the price will go back up. FTX's native token FTT is currently trading at around the $1.50 mark. It was fetching around $25 before the crash. Now although FTT is greatly reduced, this would not be buying the dip, as there is no way that FTT will ever reach its former levels again, or increase significantly at all. This would be buying a dead crypto.
Investing in the most established cryptocurrencies like Bitcoin (BTC), Ethereum (ETH), XRP (XRP), and Cardano (ADA) would help you avoid the risk of pumping your hard-earned cash into a dead-end token.
Tip 3: Invest In New Coins As Well As Established Ones
A Bitcoin (BTC) or Ethereum (ETH) investment is a very safe bet, however, it is unlikely to net you a significant amount of profit, as these coins have already experienced the majority of their growth. There still is room for growth though, if in the next bull run Bitcoin reaches its all-time high, it would be around a 417% increase from its current average trading price. However, you are not likely to reach the incredible gains of 8736% that you would have gotten if you invested in Bitcoin pre-2017, where it was trading under $1000. Investing in coins early is key to actualising astronomical gains, especially in the meme coin space. Early investors of Shiba Inu (SHIB) have enjoyed gains of 14,044,998%, so getting in early in cryptocurrencies can be the difference between nice profits and never having to work again.
This is why you should look to invest in new coins as part of your portfolio when buying the dip, but you should only look at the new coins with real potential. Big Eyes (BIG) is one of these coins. It has incredible potential for growth and to make a real difference in the world. 5% of all tokens will be donated to ocean sanctuaries, to help protect marine life against increasing pollution in the seas.
Final Thoughts
With these tips, we hope it will help you make the most out of this bad situation that crypto is in right now, and to pick up some cryptocurrencies at a massively discounted price. If you are still struggling with the specifics or timings of buying the dip, another alternative is something called Dollar Cost Averaging – where you regularly invest a fixed amount of money in an asset. This means you don't have to worry about the timing of your purchases, and makes the whole process a lot easier.

Big Eyes Coin (BIG)
Presale: https://buy.bigeyes.space/
Website: https://bigeyes.space/
Telegram: https://t.me/BIGEYESOFFICIAL
Disclaimer: This is a paid release. The statements, views and opinions expressed in this column are solely those of the content provider and do not necessarily represent those of Bitcoinist. Bitcoinist does not guarantee the accuracy or timeliness of information available in such content. Do your research and invest at your own risk.