The cryptocurrency market has begun to fall as investors weigh in on the FED's (Federal Reserve) latest interest rate hike. Many expected a milder rate hike, but the FED decided on a 25 basis point increase. Although the rise is insignificant compared to previous ones, it was enough to bring down the stock and cryptocurrency markets. The Fed's move was the ninth interest rate hike and the second quarter-point interest rate hike in a row.
Bitcoin has fallen to $27,310, falling 2.5% in the last 24 hours. Nonetheless, BTC is still up by 12.8% in the weekly charts. BTC faces resistance at $28452, with support at $26,811. Bitcoin had crossed the $28,000 mark for the first time since June 2022.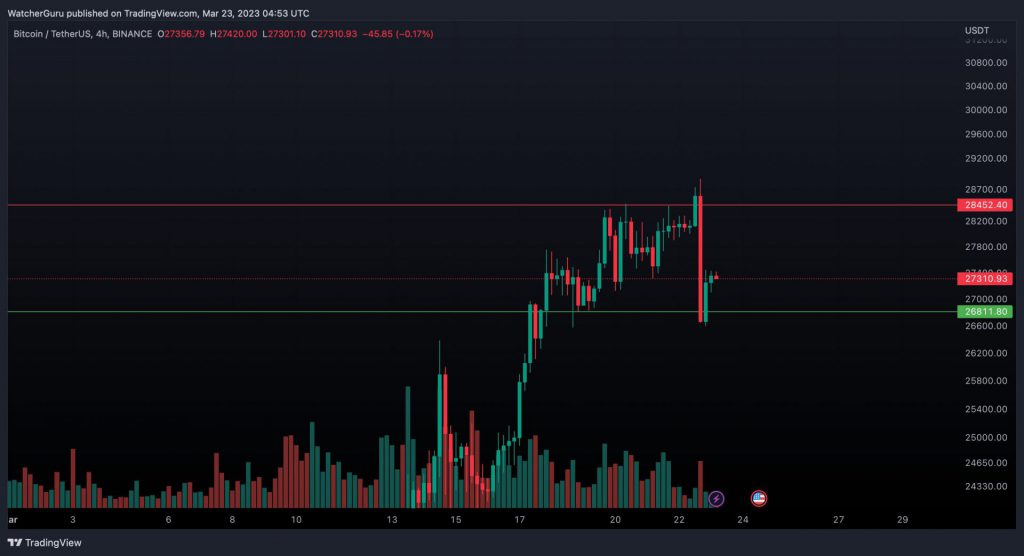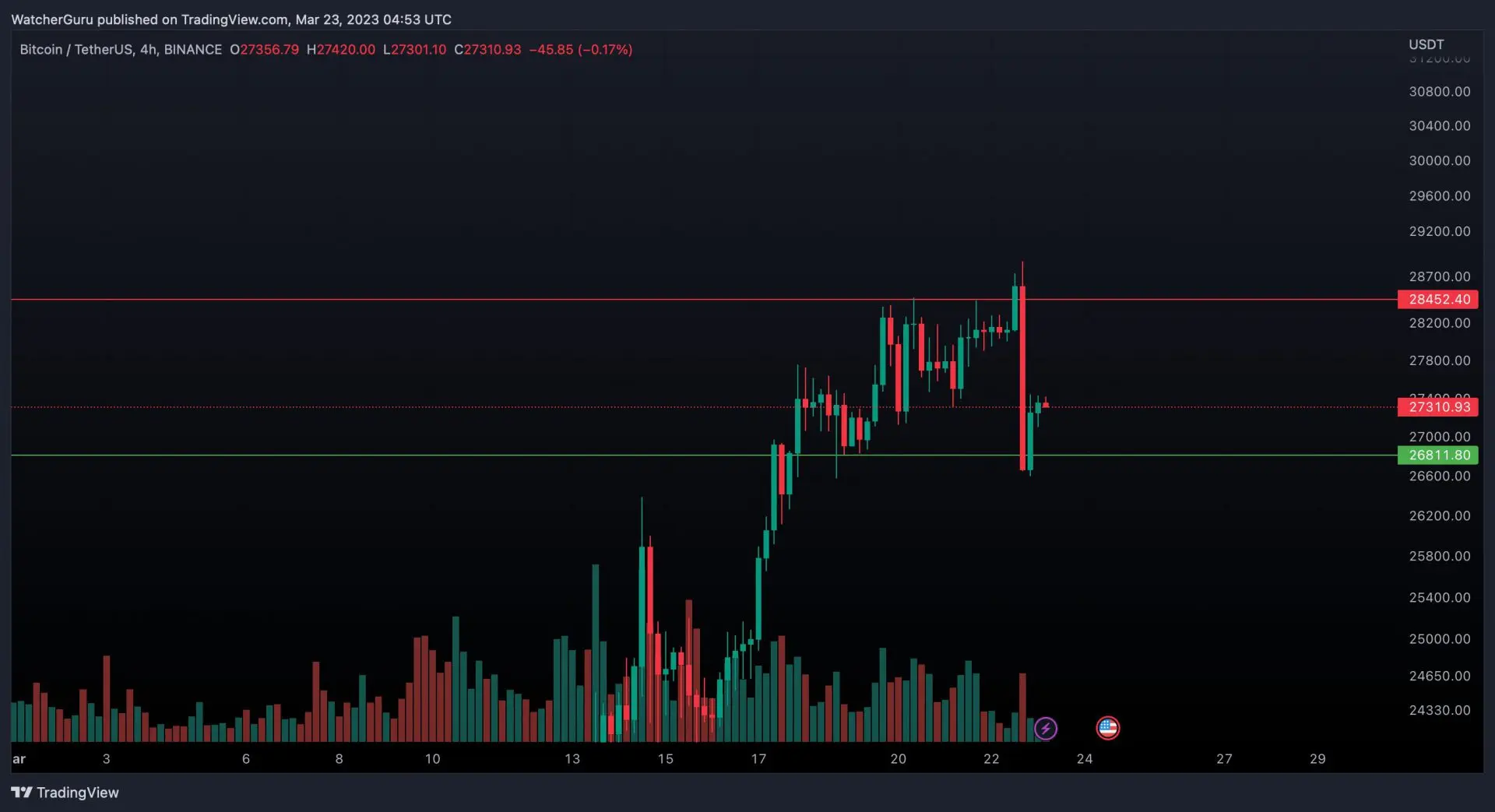 The FED hike has caused the global cryptocurrency market cap to fall by 2.3%, currently at $1.2 trillion.
Other factors affecting the cryptocurrency market
The financial markets were already at a crossroads before the Fed announced its latest interest rate numbers. Although crypto was rising, the U.S. banking industry was facing a crisis. Silicon Valley Bank and Signature Bank both had a bank run within just a few days of each other. The U.S. authorities had to step in to prevent a third bank from facing a similar crisis. The banking crisis might have been a reason for the brief rally in the crypto market. However, Treasury Secretary Janet Yellen has said the banking sector has stabilized.
Furthermore, the White House added some additional FUD to the cryptocurrency market when it said that the emerging asset class has no fundamental value. They further noted that cryptocurrencies are not an effective alternative to fiat currency.
This is a significant declaration from the White House since it implies that the government does not support the cryptocurrency sector. "Digital assets that have proven to be highly volatile and subject to fraud," the paper continues. The banking crisis and the White House's views on cryptocurrencies might have added to the current situation.