Binance.US Alludes to Shiba Inu on National Puppy Day.
This year's National Puppy Day coincides with a heightened social activity surrounding Shiba Inu.
Binance.US recently referenced Shiba Inu (SHIB) to celebrate this year's National Puppy Day on March 23. The allusion was the exchange's attempt to pay homage to the canine-themed digital asset, which has so far risen to global prominence due to its promise and tireless efforts from the community.
The Binance.US official Twitter handle shared pictures of some of the personal tail-wagging friends from the Binance.US team to celebrate National Puppy Day.
Happy #NationalPuppyDay! 🐶🐕🦮🐕‍🦺🐩🐾

Meet some of the extra paw-some pups from the #BinanceUS team!

Be sure to spread the puppy love and share a photo or two of your puppers, doggos, floofs, woofers, and fur babies below! 👇 pic.twitter.com/bGcstCEpnW

— Binance.US 🇺🇸 (@BinanceUS) March 23, 2023
In a separate tweet, the account further shared an image of a puppy nicknamed Masha, dressed in a piece of jean clothing with a few crypto-focused brands embroidered on it, including the Binance logo and the Shiba Inu brand.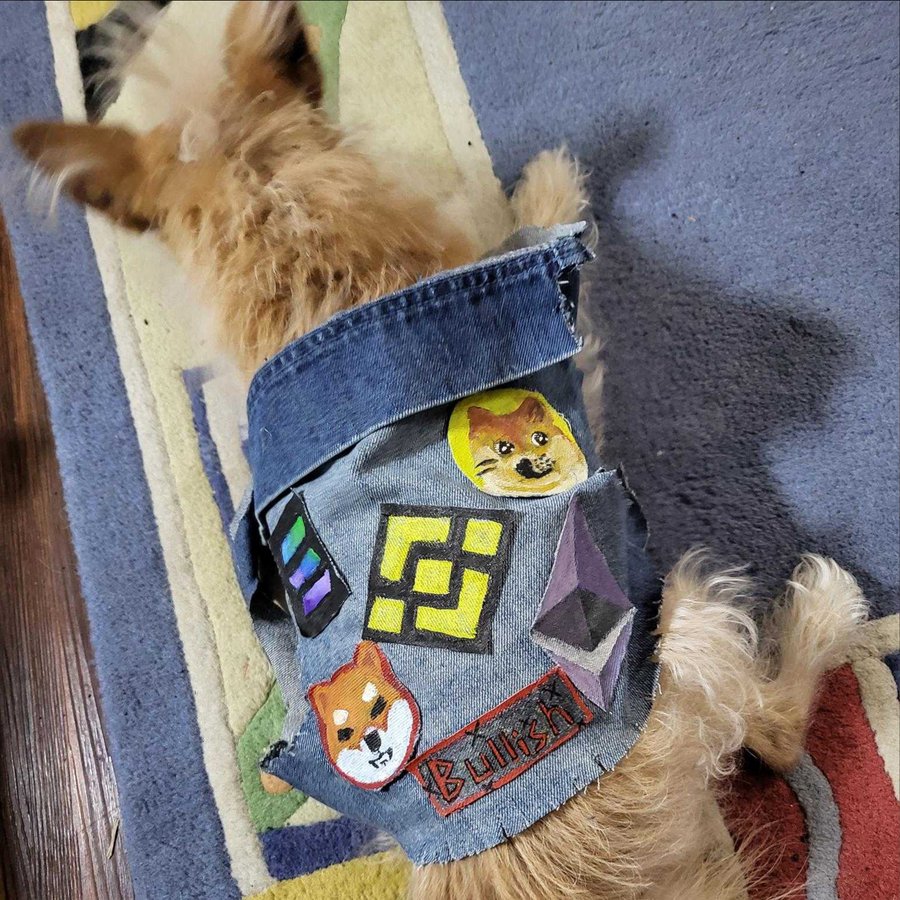 – Advertisement –
National Puppy Day is an annual observance in the United States that celebrates dogs and encourages adoption from animal shelters. It takes place on March 23 of each year. The day was created in 2006 by Colleen Paige, a pet lifestyle expert, and animal behaviorist.
In the crypto scene, National Puppy Day has been set aside to celebrate the emergence of canine-themed digital assets, such as Shiba Inu, which started as jokes and successfully rose through the ranks to seal their places among the most prominent cryptocurrencies through a sense of community and inclusion.
Shiba Inu was launched in August 2020 by the pseudonymous Ryoshi, who is regarded as an individual or a group of people. The asset soon gained prominence and global renown, towering over notable digital assets to become the 14th largest crypto asset by market cap.
Shiba Inu Heightened Social Activity
This year's celebration coincides with heightened social activity for Shiba Inu as the excitement surrounding its Shibarium network continues to build up. Lunar Crush revealed that SHIB's social activity recently hit a 3-month high of 47.88K.
We are noticing soaring #shibainu social activity today. $SHIB social contributors measured daily hit 47.88K, the highest point in the last 90 days.

Price change (1wk) after 10+ previous similar insights was +12.4%! Worth trading?#TradetheTalk💬 – https://t.co/oYP5IS4Ofa pic.twitter.com/48rO62aU4x

— LunarCrush (@LunarCrush) March 21, 2023
Since the launch of the Shibarium beta, the community has been demanding documentation on the network. The Shibarium group admin disclosed yesterday that developers had completed work on the documentation, but the content is going through checks to ensure everything is correct.
– Advertisement –